Graphic Design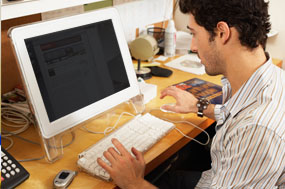 So you have a vision of what you want your marketing materials to look like, but you need an experienced artist to bring it to life. Look no further than Cornerstone's staff of graphic designers on our creative services team.
Pictures aren't worth a thousand words, but a properly designed logo is. A logo introduces your business without having to say a word. At Cornerstone, our designers will work with you to develop a logo design that best represents your brand's personality and core values.
Being located in Lincoln, Nebraska means our graphic design services are never far away from you. From a creative consultation to logo design and creation of corporate identities, our creative services team can do it all. Consider us your trusty graphic design agency that's in the back of your pocket for whenever you need an expert's touch.